Cloud Managed Services and Support Services

Avoid risks, Reduce costs, Improve cloud performance with FORTE Cloud managed services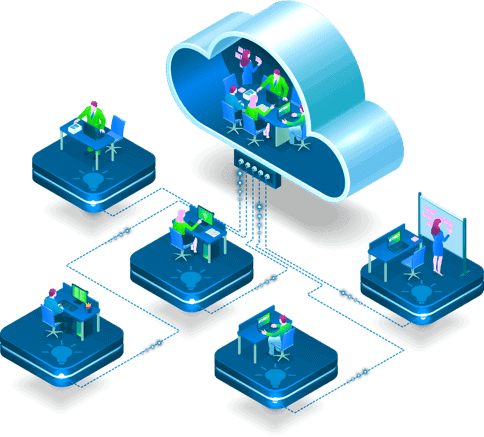 Overview of FORTE CLOUD Managed Services (FMS)
FMS is a set of services and tools that automate infrastructure management tasks for Amazon Web Services (AWS) deployments. The service is aimed for companies that want simplified ways to migrate on-premises workloads to the public cloud and then manage those workloads after migration.
Avoiding risks, reducing costs, and improving cloud performance requires in-depth knowledge. Otherwise, changes to cloud services and your consumption model can deviate from the best plans in place. Therefore the challenge is that most organizations simply lack the time and expertise to fully manage and improve AWS investments.
FORTE CLOUD Managed Services (FMS) can address these challenges head-on. We combine dedicated AWS support, including monitoring and live 8×5 access to certified cloud professionals team to keep you running smoothly. We also provide access to unlimited mentorship to grow your team's cloud proficiency. Our flexible approach helps you eliminate common cloud management problems, so you can focus on moving your business forward.
FORTE CLOUD Support Services
FORTE CLOUD's dedicated Cloud support team develops a close working relationship with customers to acquire insights about their cloud landscape and technical issues to provide the best practices and proper assistance. We offer several support packages to meet the specific service needs of diverse domains.
FORTE CLOUD Managed Services for SAP on AWS
Leverage the experience and expertise of FORTE CLOUD to migrate/implement, manage, and operate your SAP environment on AWS allows you to achieve faster time to value, minimize the cost of running and maximize the benefits of running SAP solutions on AWS.
FORTE CLOUD Managed Services Design & Responsibility Model.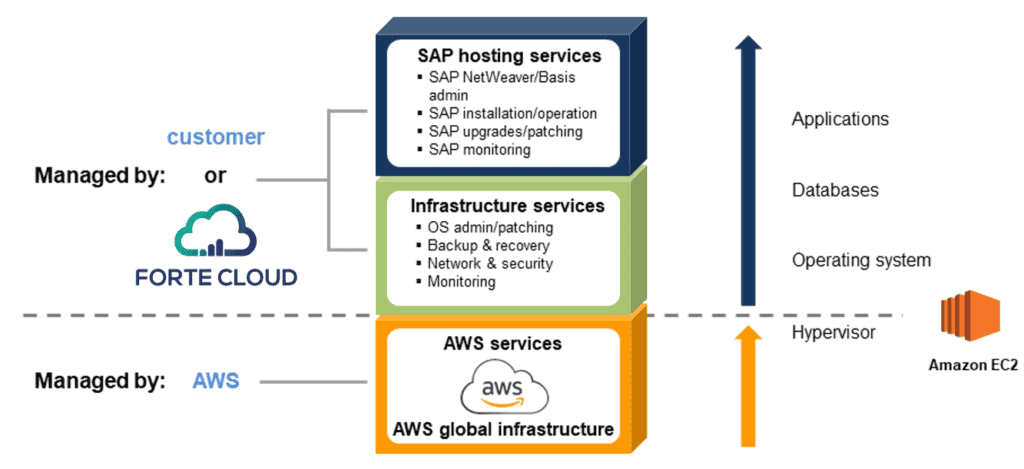 Featured services and solutions for Cloud Managed Services and Support Services
Cloud Assessment services for cloud environment help organizations develop efficient and effective plans for their cloud adoption journey. The guidance and best practices provided by AWS can help you build a comprehensive approach to cloud computing across your organization, and throughout your IT life cycle.
Forte Cloud Support Services can provide timely assistance to the customers through its highly-skilled tech-professionals who immediately respond and provide resolution to problems in order to quickly mitigate issues.
Services to test migrating or installing a multi-solution for critical applications environment or any workloads that need flexibility of resources.
Software Solutions for SAP on AWS are solutions sold by APN Partners and delivered through FORTE CLOUD for the integration, migration, implementation, or operation of SAP solutions on the AWS Amazon Cloud.